Go Back
DESCRIPTION
Your wheels keep you safe every time you drive, treat them right and keep them clean with the Suds Lab Wheel Cleaning Brush! This multipurpose brush can be your dedicated tire and rim scrubber or can pull double duty keeping your exhaust pipe clean, your truck grill sparkling, your boat trailer dusted, and more! 15 inch total length includes a comfortable grip to keep your hands away from the mess and save your knuckles from rough spots or sharp edges. Combine the scrubber with your favorite Suds Lab cleaning formula for a sparkling clean every time!

MULTIPURPOSE CLEANING BRUSH - Use as either a dedicated wheel and rim brush or go beyond the basics to clean your bumpers, grill, spokes, exhaust, vents, engine bays, and more!

EASY TO USE - Just add your favorite Suds Lab tire shine or car shampoo to make your wheels sparkle.

EASY TO RE-USE - Wash the Wheel Cleaning Brush with soap and water and hang to dry after use. Once fully dry, switch between different cleaning products or methods with ease!

CLEANER TIRES AND HANDS - Protect your hands, knuckles, and nails from a greasy mess and scratches or scuffs with our long brush and comfort grip handle.

ALL VEHICLES - This brush goes beyond cars to clean trucks, trailers, motorcycles, boats, and any vehicle that needs a good wash!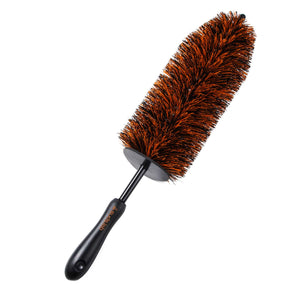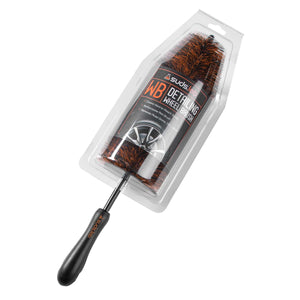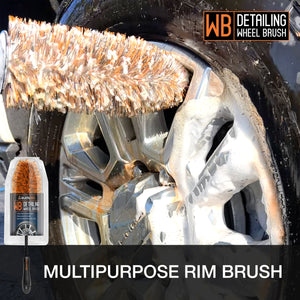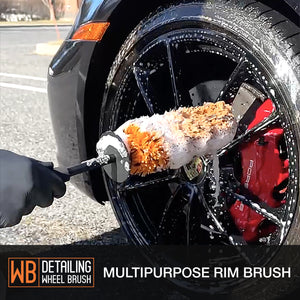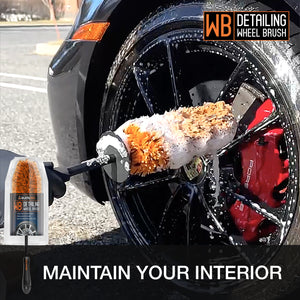 Recommended
You might want to take a closer look.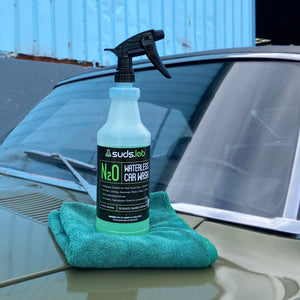 Pair It With: N20 Quick Car Detailer
STREAK-FREE SHINE
Spray on the N20 to wipe away any tough dirt or grime. Finish with GZ Wipes!