Go Back
DESCRIPTION
Suds Labs W2 Car Wash plus Wax Shampoo solution cleans and protects automotive exterior surfaces in one easy step. While gently cleaning and providing wax protection, W2 helps prevent fading, scratch damage, and restores shine to any vehicle. After long nights of experimentation in our garage-atory, (part garage, part laboratory), we boiled car care down to a science. Through trial and error, we have perfected optimal formulas and solvents that breakdown road contamination at a molecular level, leaving your vehicle clean, protected, and ready for the road ahead. We've done all the research - it's a smooth ride from here.

CLEANS AND SHINES: W2 shampoo gently cleans your car exterior and leaves a deep, glossy, just-polished shine in one easy step!

SAFE FOR CLEAR COAT: Carnauba wax protects your car's paint finish and leaves a glossy shine with additional wax protection.

ADVANCED SUDS: Creates superior sudsing action that leaves minimal swirls and streaks. W2 car wash solution safely lifts dirt and grime while without stripping wax or paint.

BOOSTS PROTECTION in between regular washes, so you can go enjoy that just-detailed look longer. Soap rinses fast and smoothly for a film-free, streak-less shine.

EASY TO USE: Simply add 5 oz of high foam shampoo to a 5 gallon bucket or foam cannon. Spray your vehicle with a foam cannon or apply the soap with a mitt or sponge. Rinse vehicle thoroughly and dry with microfiber towel.


METHOD
SHAKE WELL BEFORE USE.

DILUTION: Add 5 oz, to a 5-gallon bucket or foam cannon.

Spray vehicle with cannon or wash surface using wash mitt and soapy solution. Rinse vehicle and dry using a clean cloth or microfiber towel.

WARNING
May be harmful if swallowed. May be harmful in contact with skin. Causes eye irritation. Harmful if inhaled. May cause respiratory irritation. Read labels before use. Do not get in eyes, on skin, or on clothing. Do not swallow. Wash thoroughly after handling. Do not breathe vapor. Close the container after each use. Wear protective gloves and eye protection.

First Aid
IF SWALLOWED: Rinse mouth. Do NOT induce vomiting. Immediately call a POISON CENTER or doctor/physician. IF ON SKIN (or hair): Remove contaminated clothing. Wash affected areas thoroughly with soap and water. Launder clothing before reuse. IF IN EYES: Rinse cautiously with water for several minutes. Remove contact lenses if present, and it is easy to do so. Continue Rinsing. IF INHALED: Remove person to fresh air and keep comfortable for breathing.

CONTAINS: Cocamide DEA

KEEP OUT OF REACH OF CHILDREN.

WARNING REPRODUCTIVE HARM. www.P65Warnings.ca.gov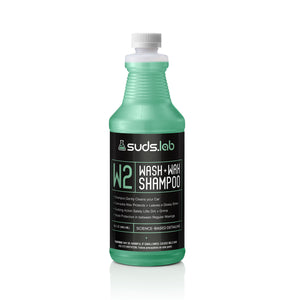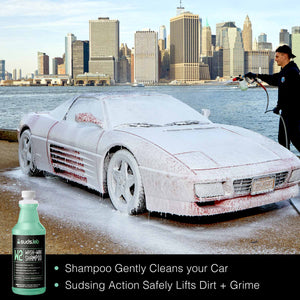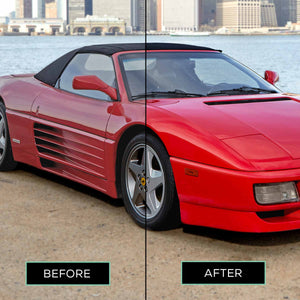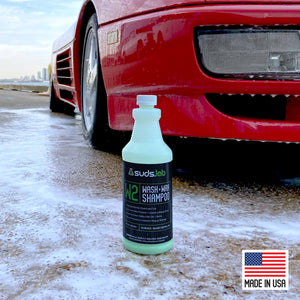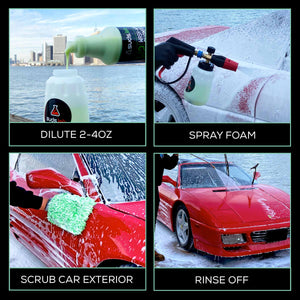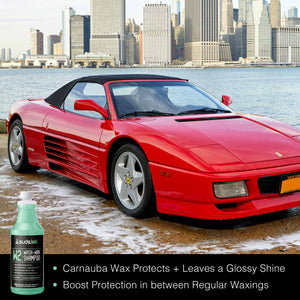 Recommended
You might want to take a closer look.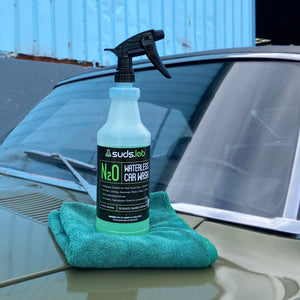 Pair It With: N20 Quick Car Detailer
WASH, WAX, AND MAINTAIN
Maintain your post-wash and wax shine with N20 for quick everyday touch ups