Go Back
DESCRIPTION
The spray-n-swipe cleaner for quick last looks before you hit the road. The carnauba compound breaks down droppings, fingerprints, and more without damaging the paint, and the dust-resistant molecules both clean and protect for a sustained shine. Works as a drying aid after buffing, as well as a topper coat protectant. After long nights of experimentation in our garage-atory, (part garage, part laboratory), we boiled car care down to a science. Through trial and error, we have perfected optimal formulas and solvents that breakdown road contamination at a molecular level, leaving your vehicle clean, protected, and ready for the road ahead. We've done all the research - it's a smooth ride from here.

CREATES A PROTECTIVE WAX LAYER to prevent scratches and road damage. Ultimate Carnauba Mist Wax is designed for quick touch-ups between your car's wash days. Simply mist your car's exterior, and gently buff off with a microfiber cloth. Our Carnauba Wax will leave your car with a spotless shine.

PAINT PROTECTION COATING, featuring a heat resistant carnauba wax. This quick detailing spray protects your car from exposure to salt, sun damage, rain and snow. Keep your Car, Truck, Boat or RV shining for many miles to come!

DUST AND DIRT RESISTANT FORMULA provides a shine that lasts the whole weekend! Our Carnauba Wash and Wax is also water resistant, helping prevent water spots.

EASY TO REMOVE unlike some other waxes on the market. Suds Lab's Carnauba-based wax can be removed in minutes by buffing with a microfiber cloth. Just spray and swipe for an instant showroom finish.

SCIENCE-BASED DETAILING protects your vehicle and ensures the paint looks better longer. Using Suds Lab's Carnauba Wax increases your paint's lifespan and potentially avoids costly paint touch ups and repairs.


METHOD
Mist on lightly to one exterior panel at a time.
Buff off by hand with a dry microfiber towel.

Dilution 1:1 (Clay Lubrication)
Mist lightly while using a standard clay bar to protect your car's paint and reduce scratching.

NOTE: Avoid applying in direct sunlight. Do not let product dry on surface. Use only as directed.


WARNING
Causes eye irritation. May be harmful if swallowed. Causes mild skin irritation. Do not get in eyes, on skin, or on clothing. Do not swallow. Wash thoroughly after handling. Do not breathe vapor. Close container after each use. Wear protective gloves and eye protection.

First Aid
IF SWALLOWED: Rinse mouth. Get medical attention if symptoms occur. IF ON SKIN (or hair): Remove contaminated clothing. Wash affected areas thoroughly with soap and water. Launder clothing before re-use. IF IN EYES: Flush eyes with plenty of water for at least 15 minutes. Remove contact lenses if present, and easy to do so. Continue Rinsing. If eye irritation persists: Get medical advice or attention. IF INHALED: Remove person to fresh air and keep comfortable for breathing.


KEEP OUT OF REACH OF CHILDREN.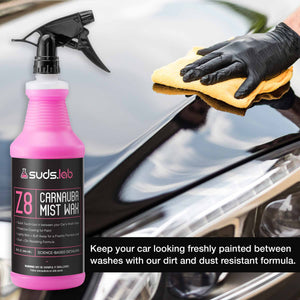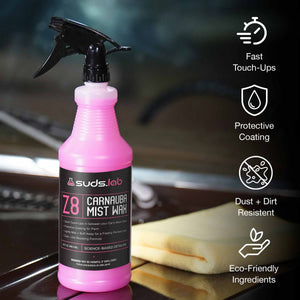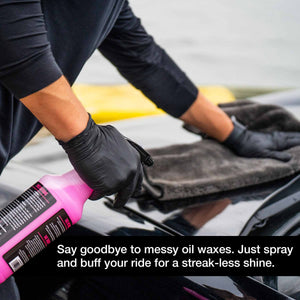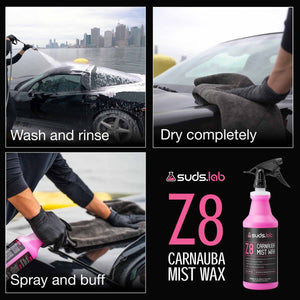 Recommended
You might want to take a closer look.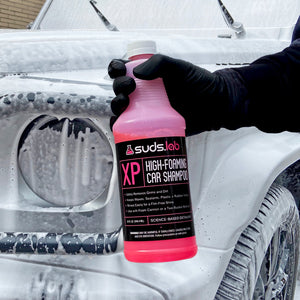 Pair It With: XP High-Foaming Car Shampoo
WASH AND SHINEWASH AND SHINE
Remove dirt and grime before that finishing shine