Go Back
DESCRIPTION
After long nights of experimentation in our garage-atory, (part garage, part laboratory), we boiled car care down to a science. Through trial and error, we have perfected optimal formulas and solvents that break down road contamination at a molecular level, leaving your vehicle clean, protected, and ready for the road ahead. We've done all the research - it's a smooth ride from here.

COMPLETE CARWASH SOLUTION The C3 from Suds Lab is your new #1 cleaner for a total tire-to-vinyl car wash. Just add water and wipe out grease, grim or stains, leaving a sweet citrus scent behind. From tough engine residue to carpet stains, C3 has your car completely covered.

SAFE FOR AUTO PAINT AND FABRICS: Suds Labs C3 car wash is ideal for car auto paint, chrome, motorcycles, clear coat finishes, polished metal, aluminum, plastic trim, glass, marine paint, boat paint, RV's, and more! Can be used on leather, vinyl, and rubber interiors

SCIENCE-BASED DETAILING, with a fresh citrus scent. Suds Labs cleaner for car washing contains an advanced formula that protects your car surfaces and fabrics without stripping away layers.

DEGREASER AND CLEANER: Suds Lab C3 water-based car wash gently tough grime, dirt, and grease from your vehicle without harsh chemicals. Refresh your ride inside and out in no time with fast-active degreasing and a shine that lasts.

EASY TO USE: For tires, dilute 4:1. Apply with a sprayer or pump. Carpet and upholstery, dilute 8:1. Apply with a brush and scrub. Vacuum when finished. For rubber, plastic, vinyl, and leather, dilute 10:1. Apply with a sprayer, leave time for agitation, then wipe off. Dry with a clean cloth. Do not apply to hot surfaces. Do not allow product to dry on surface. Use only as directed.

METHOD
DILUTION RATIOS:

TIRE 4:1 - Apply with sprayer or pump and allow to sit for up to 1 minute. Agitate with brush then rinse off.

CARPET + UPHOLSTERY 8:1 - Apply with brush and scrub. Vacuum when finished.

RUBBER, PLASTIC, VINYL, LEATHER 10:1 - Spray on damp towel or microfiber and apply to dirty surface. Wipe off with a dry towel.
WARNING
May be corrosive to metals. May be harmful if swallowed. Causes eye and skin irritation. Harmful if inhaled. May cause respiratory irritation. Read label before use. Do not get in eyes, on skin, or on clothing. Do not swallow. Wash thoroughly after handling. Do not breathe vapor. Close container after each use. Wear protective gloves and eye protection.

FIRST AID:
IF SWALLOWED: Rinse mouth. Do NOT induce vomiting. Immediately call a POISON CENTER or doctor/physician. IF ON SKIN (or hair): Remove contaminated clothing. Wash affected areas thoroughly with soap and water. Launder clothing before reuse. IF IN EYES: Rinse cautiously with water for several minutes. Remove contact lenses if present, and easy to do so. Continue Rinsing. Obtain medical attention if irritation persists. IF INHALED: Remove person to fresh air and keep comfortable for breathing.

CONTAINS:
2-Butoxyethanol, Potassium Hydroxide, Terpene Hydrocarbons.

KEEP OUT OF REACH OF CHILDREN.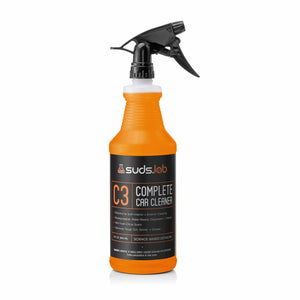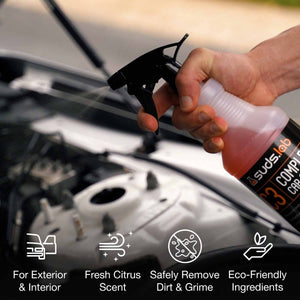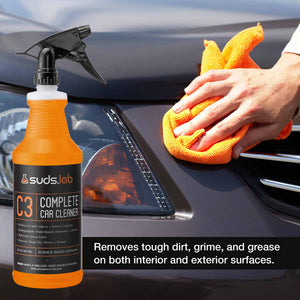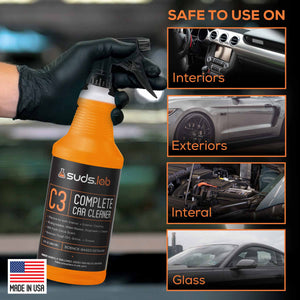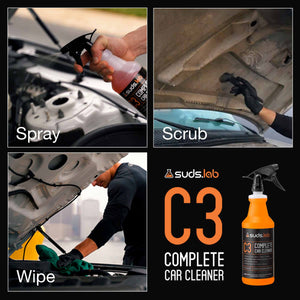 Recommended
You might want to take a closer look.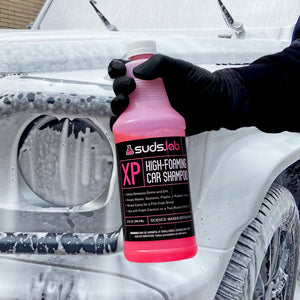 Pair It With: XP High Foaming Car Shampoo
WASH AWAY ALL CONTAMINANTS
Loosen up dirt and grime first for a cleaner, easier wash